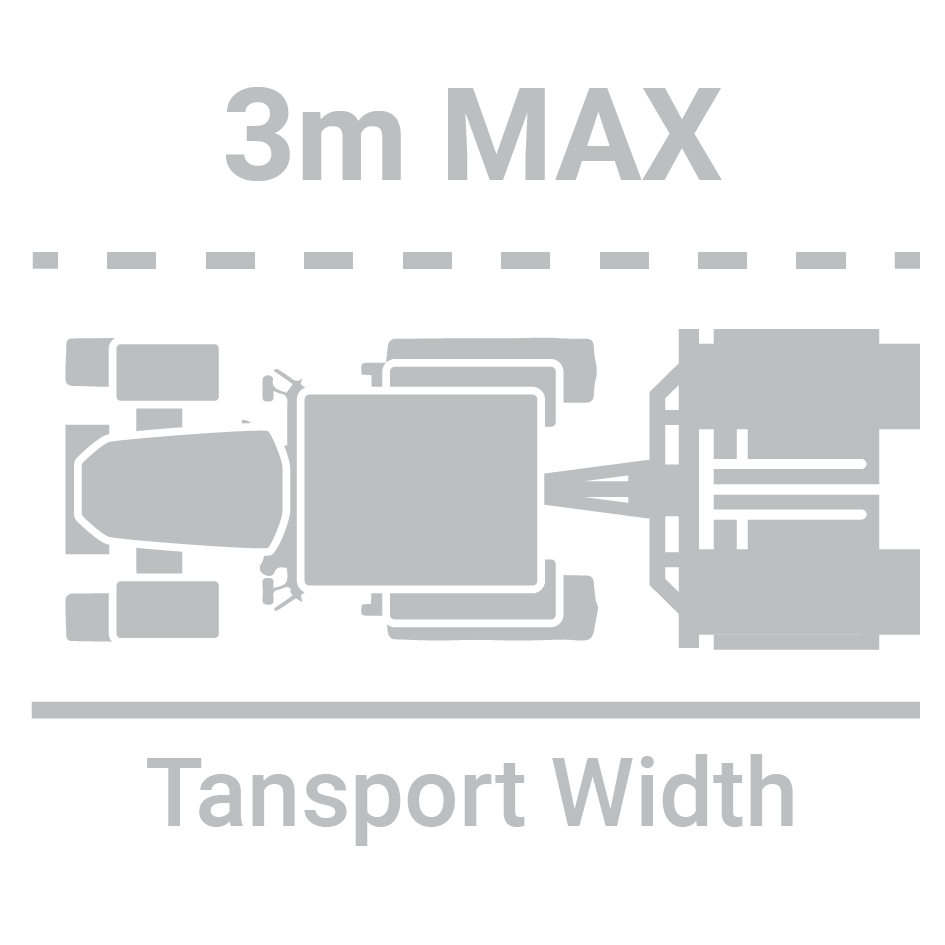 A multi-purpose tool, the Comb Harrow consists of fine spring tines, mounted on a contour-flexing frame, with working widths of 1.5m to 24m.
Its main use is for weeding crops and reducing chemical costs, and may also be used to break up capped soil or as a conventional harrow for seedbed preparation / harrowing.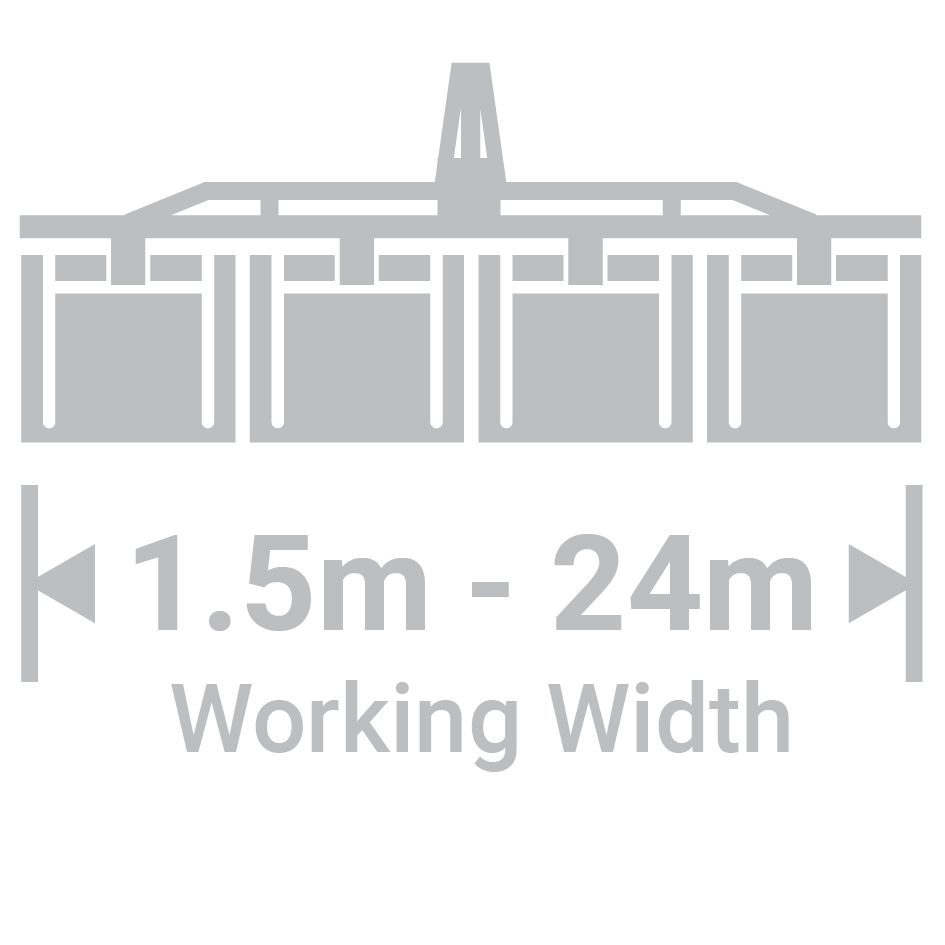 Ultimate contour following ability for uneven ground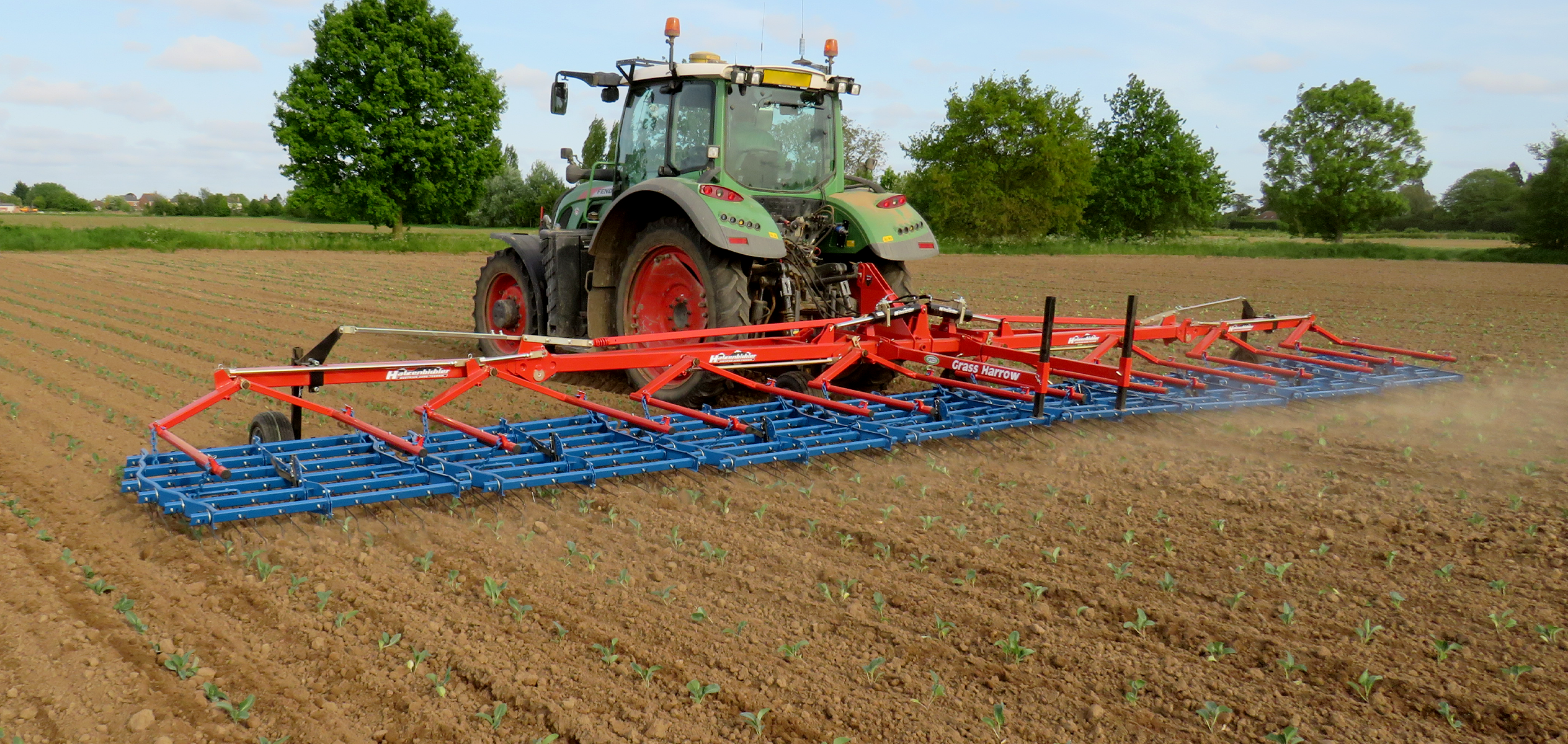 Even pressure is applied across every inch of the working width.
The frame adapts to the ground contours with additional pressure being supplied from the accumulator to even the harrowing pressure across the working width.
Active harrow bed suspension on the implement frame.
A flexible harrow bed adapts to ground undulations.
Flexible bed
The flexible design of the tine beds allow them to follow the contours of the land ensuring effective coverage and even tine pressure. Each 1.5m bed has 48 tines spaced at 30mm centres apart and as well as ensuring good tine pressure onto the ground, this design allows it to self-clean as it moves through the sward. 
Spring tines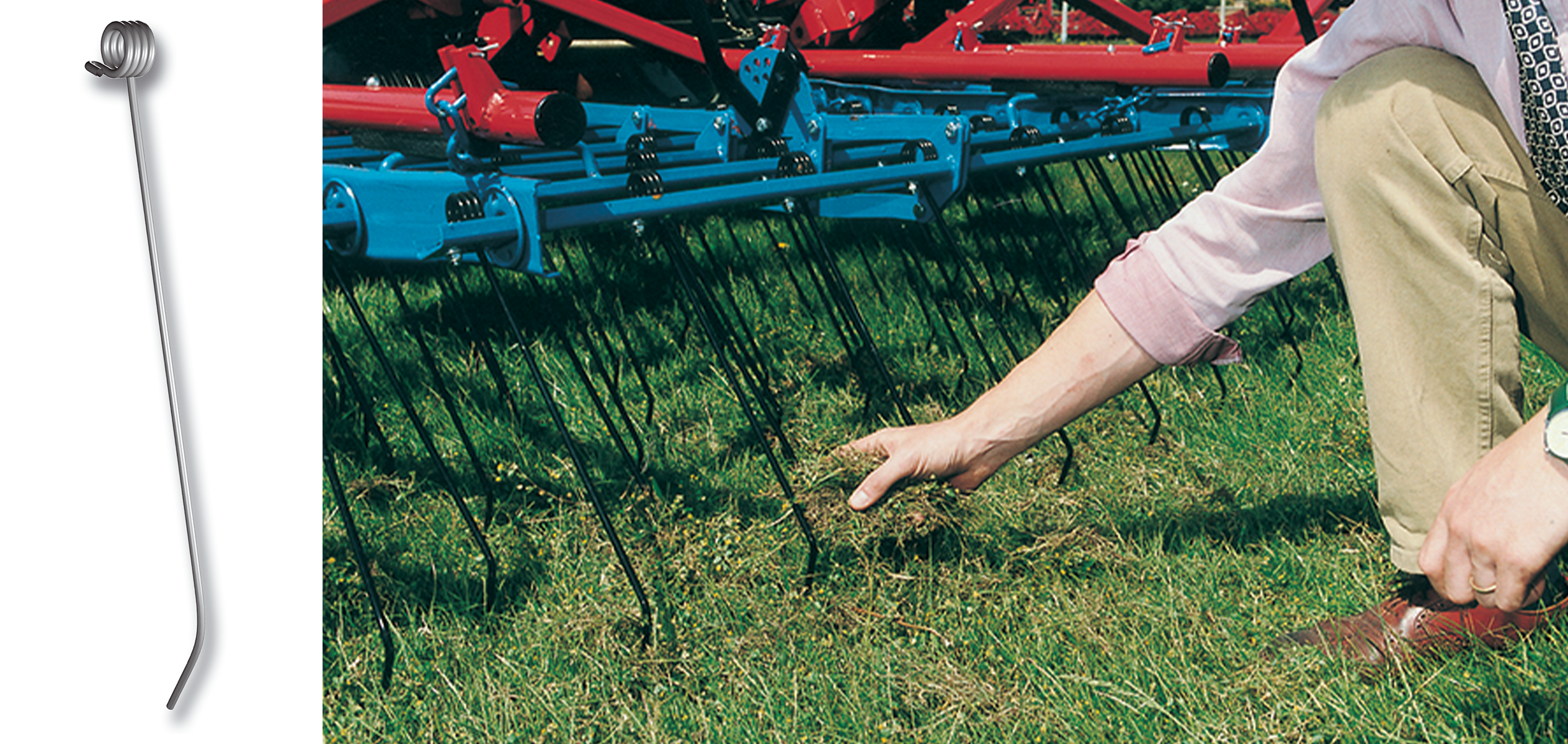 The oil hardened spring wire has three times the service life of a normal sprung steel wire. 
Adjustable tine angle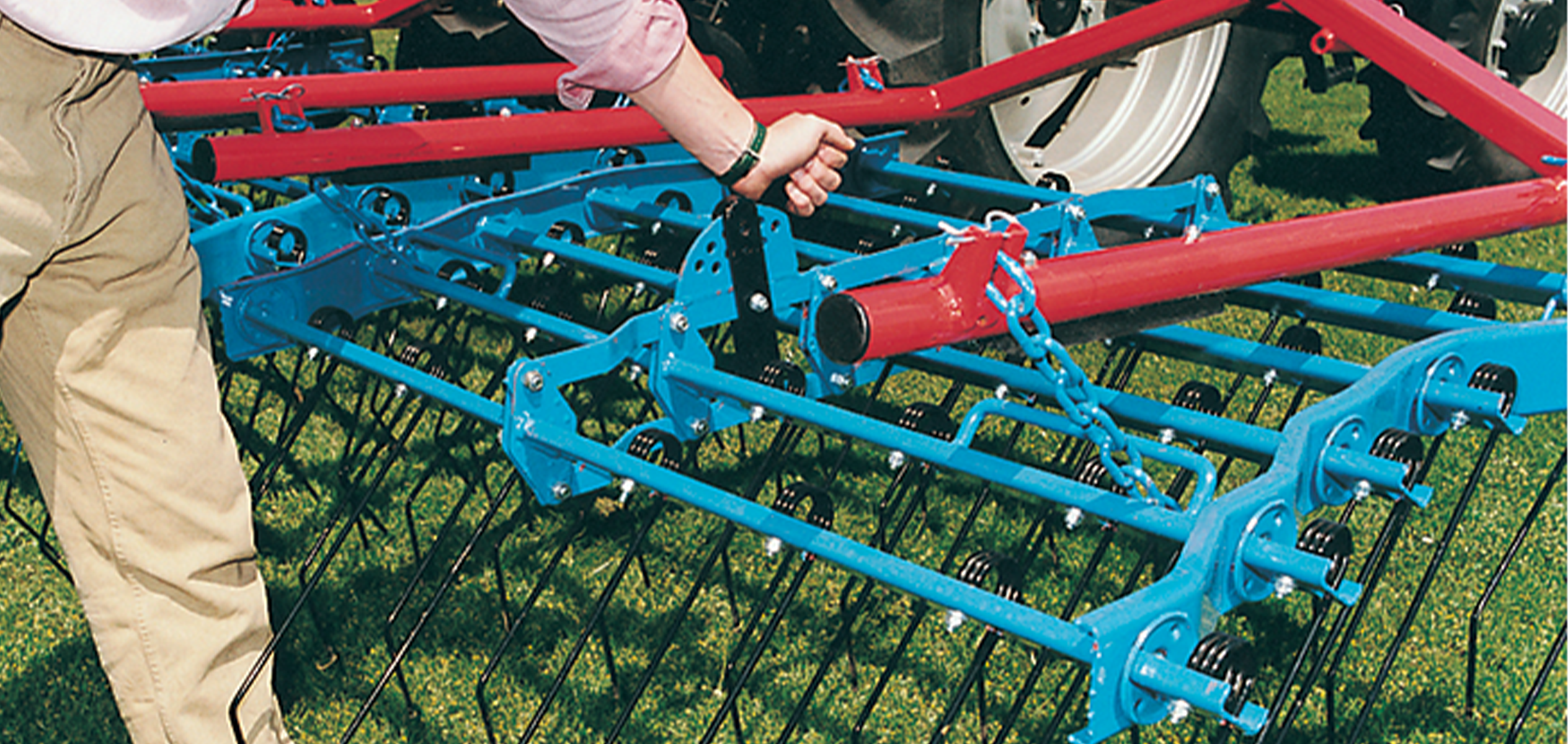 Quick and simple tine angle and pressure adjustment, ground conditions will determine how aggressive tine pressure needs to be for effective harrowing. On the OPICO Comb Harrow there are 10 tine angle settings so pressure can be altered, ensuring the vibrating action of the triple coil spring tine can be maximised. 
Construction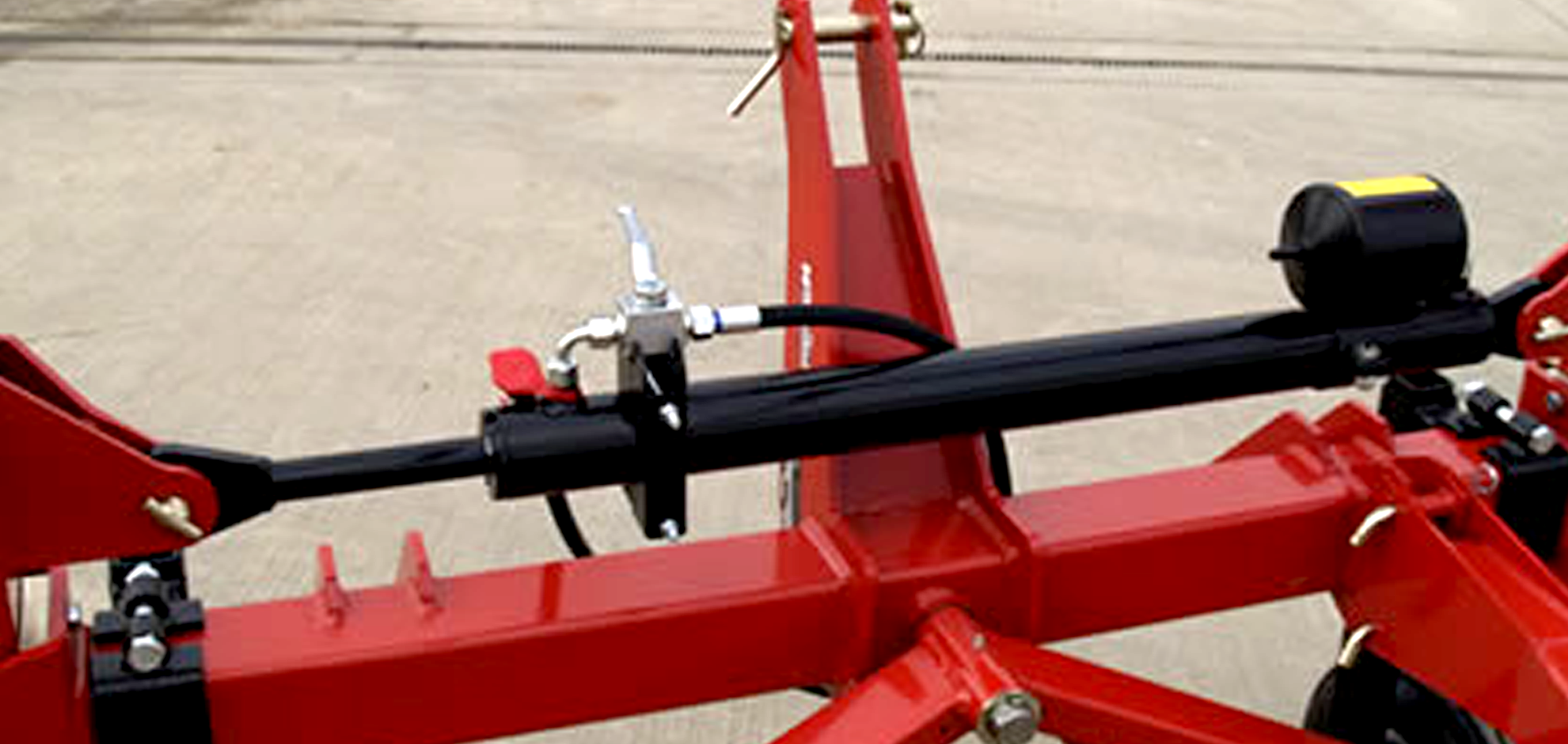 The construction of the headstock consists of interlocking pieces of steel so the Comb Harrow doesn't just rely on the welding for strength. The frames and beds are powder-coated and most of the other steel parts are anodised so your harrow will stay in good working order and looking newer for longer.
Hydraulic cylinder with accumulator and hydraulic shut-off valve can be locked for safe road transport.
Folding system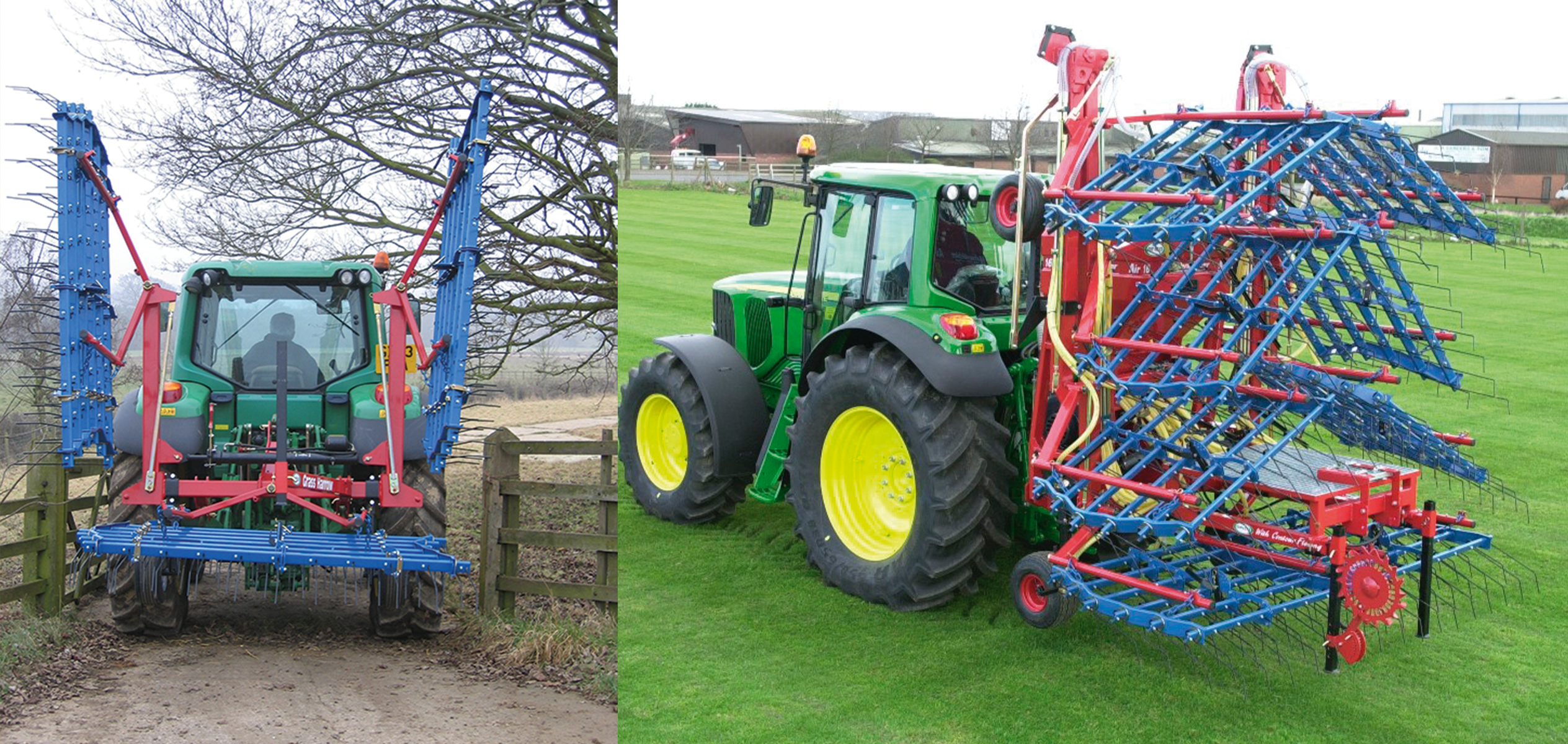 When in transport position, the hydraulic folding models fold up to between 2.5m and 3m depending on the specific Comb Harrow model. This allows easy transportation on the road and through narrow gateways.