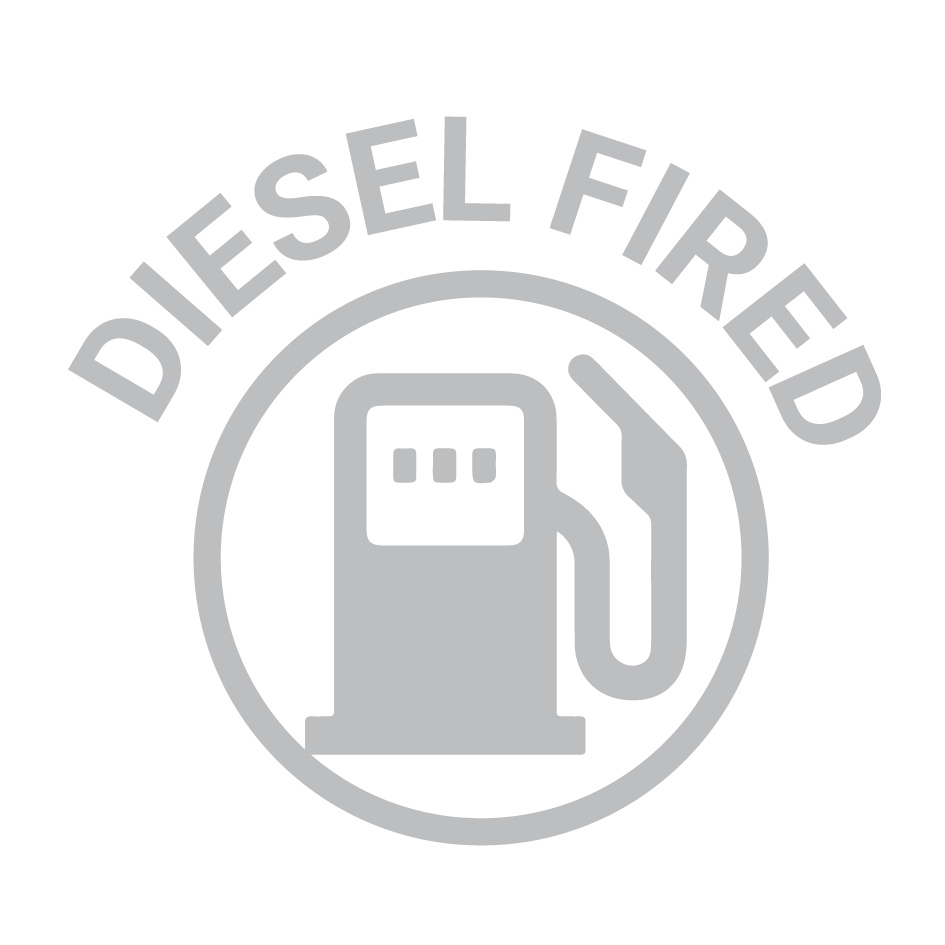 Why get caught out by another wet harvest when OPICO's Grain Dryers have the solution.
Easy to install and relocate when necessary, OPICO Diesel Grain Dryers do not require vast expenditure on handling equipment and our Diesel Grain Dryers can dry up to 480 tons per day automatically, with minimal supervision. Using diesel with 3 phase or PTO drive OPICO dryers recirculate the grain constantly to dry thoroughly and evenly whilst improving hectolitre weights and augmenting quality.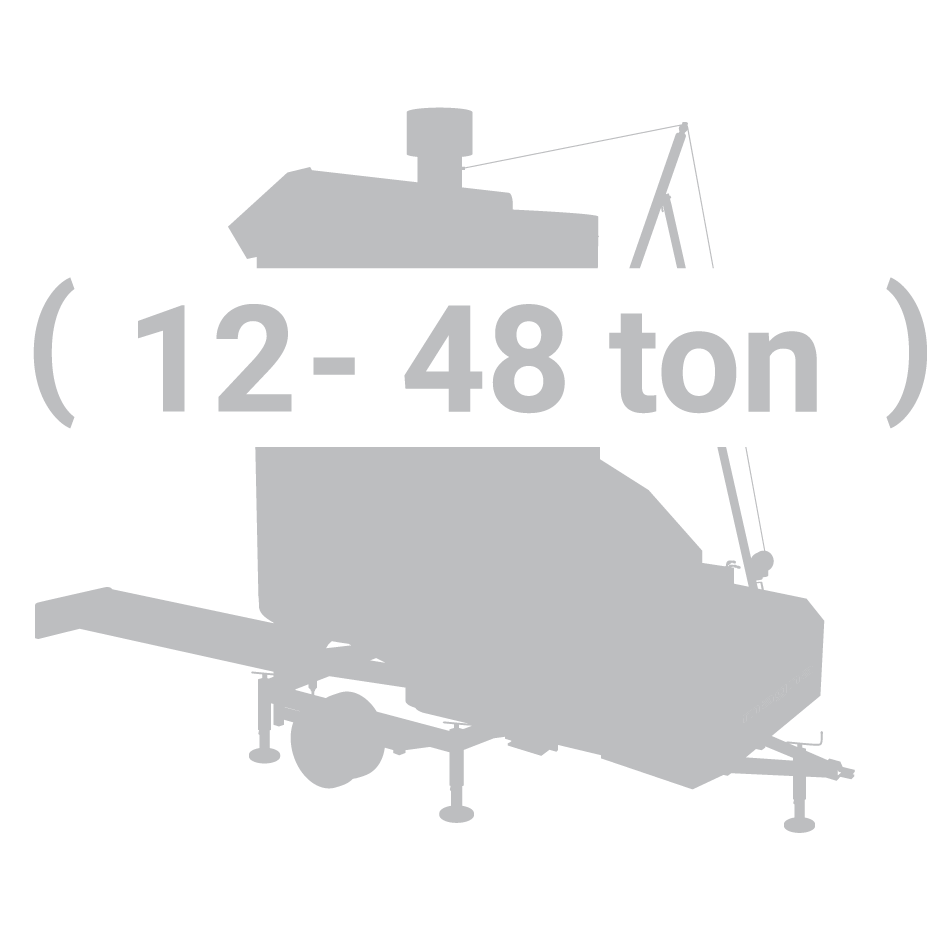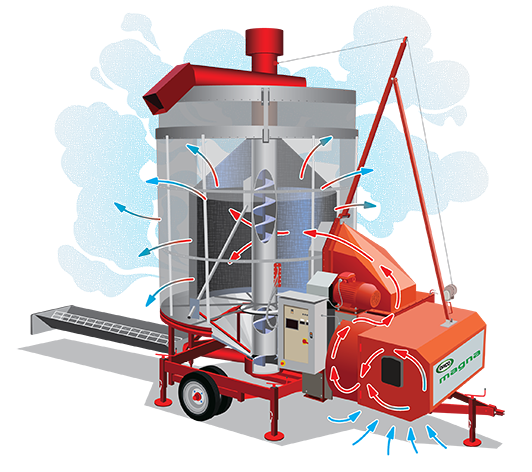 10 Good Reasons to use an OPICO Grain Dryer
Recirculating - Constant mixing for even drying.
Augers - Polishes the grain, improving sample.
Grain Cleaner - Removes weed seeds and broken grains improving hectolitre weight.
Grain is Constantly Moving - Airflow through crop is better decreasing drying time.
Wet or Dry - Can handle and dry the very wettest of grain.
Forced Drying and Cooling - YOU'RE in control, grain is ready to sell when YOU want.
Self Contained - Minimal additional handling equipment required.
Quiet - To reduce noise in sensitive areas.
Resale Value - Being mobile OPICO Dryers retain a high resale value.
Flexibility - Can be adapted to fit into most drying systems.
Minimise non drying time
Loading time and unloading time is dead time when using a dryer. OPICO dryers have high-capacity loading augers, recirculating augers and unloading augers, reducing non-drying time and increasing throughput.
Air flow through the grain
The more air you can blow through grain the quicker the grain will dry and cool. OPICO dryers have high-capacity fans in relation to the size of the dryer which speeds up drying and cooling, decreasing batch time and increasing throughput.
Heating the grain
Larger burners attain the drying temperatures quicker and maintain a more consistent drying temperature, decreasing drying time and increasing throughput.
Size of the drying zone
The size of the plenum chamber in a grain dryer dictates the amount of grain that is being dried at any one time. The holding capacity of a grain dryer is irrelevant to the drying capacity, the larger the plenum area, the higher drying capacity.
All OPICO Magna Grain Dryers are fueled by diesel which is, of course, readily available on most farms, however with a simple change to the fuel/air mix and the nozzles Kerosene can also be used. The on board tank provides for a considerable amount of drying if required but, as is often the case, this can be bypassed and the dryer supplied from a larger tank if necessary. 
The unique Duax Heat Core builds up and retains heat to moderate the burner temperature as the burner switches from high to low flame. This clever system ensures an accurate and constant heat and makes the Magna one of the cleanest and most efficient diesel dryers on the market.
Duax Heat Core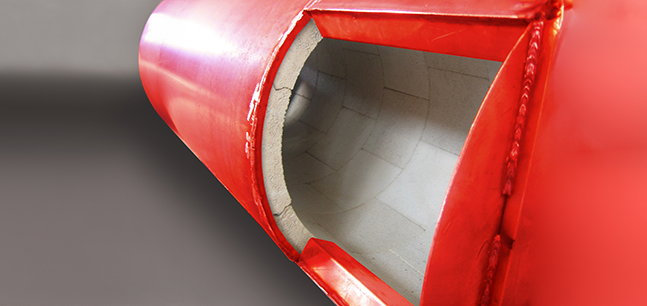 Reduced diesel usage and clean, reliable drying
All Magna Dryers are fitted with a Duax Heat core, this uses heat retaining bricks similar to those in a storage heater to retain heat and heat the air as well as the heat directly from the burner. Inside the burner chamber is a steel barrel which is lined with heat bricks, as the bricks build up temperature they heat the air that is being drawn past them so that when the burner switches to low flame the temperature does not drop as quickly. This ensures an even consistent drying temperature.
Large Centrifugal Fans - Quiet, fast drying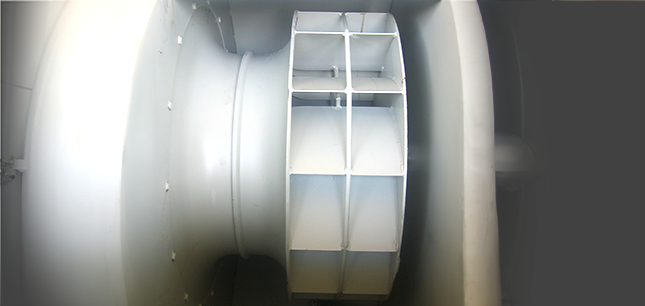 We have over specified the fan size on the full Magna range as airflow is important in dense crops like OSR, and the higher the airflow in any crop the faster a batch will dry. All fans fitted to Magna Dryers are centrifugal, minimising noise output which means that they can be used in noise sensitive areas.
Efficient Low Level Burner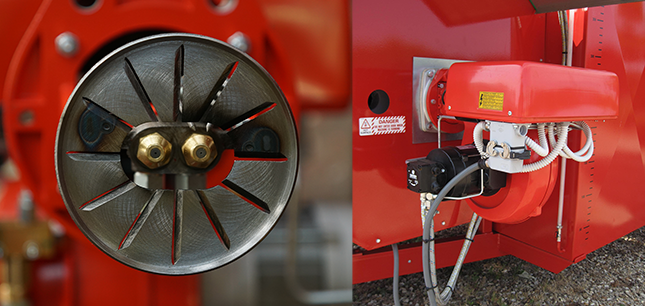 Clean, efficient drying and ease of servicing
Magna Dryers have been designed to keep the burner within easy reach of the operator so that it is accessible for servicing and easy to setup. The burner is a modern efficient Diesel burner that can also run on Kerosene and it incorporates a flame sensor to ensure that the diesel is cut off if the burner goes out.
Heavy Duty Agitator - Evenly dried grain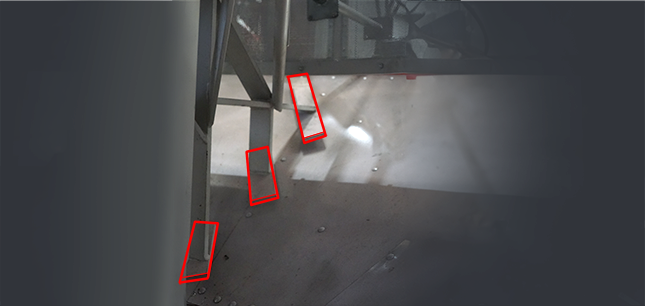 The Heavy Duty Agitator ensures that even the wettest of crops continually recalculates and mixes so that a homogenous dry sample is produced at the end of the cycle.
High Capacity Augers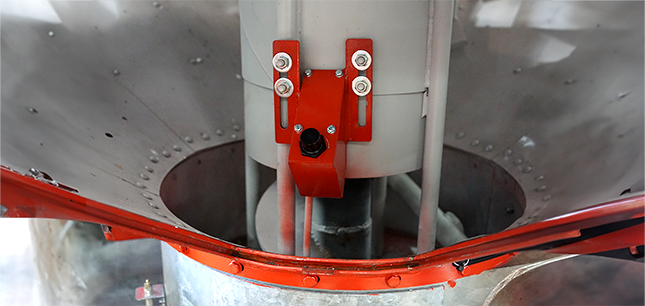 Faster drying process - All Magna Dryers are specified with high capacity loading, recirculating and unloading augers in order to load, dry and unload the grain more quickly.
Stainless Steel and Galvanisation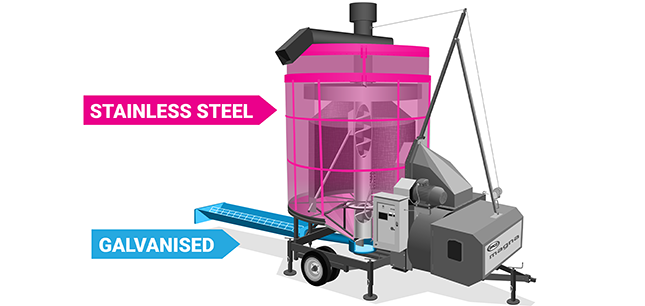 OPICO's range of diesel-fired Magna grain dryers now have even better longevity thanks to modifications made to components in corrosion-susceptible areas back in 2017.
Areas such as the plenum and main bin frame are exposed to a lot of moisture and steam during the drying process. So now the whole upper bin and plenum are made of stainless steel or galvanised steel, to protect them against corrosion. The bottom well, loading hopper and intake auger tube have also been galvanised completely.

Push Button Self Contained Controls
Simple to set up, operate and monitor.
Magna Dryers use robust 3 phase electrics to control the drying operation and these are powered by the three phase supply or an on board generator in the case of PTO models. The operator has simple digital temperature sensors to set and a push button system to start the drying process. The control system incorporates a high heat cut out as a safety measure in case of a failure.
Touch Screen Controls - Auto Models
The Touch Screen user interface gives the operator an array of new features and simple step by step visual on-screen setup guidance, fault warnings and status reports enabling complete dryer control.
Manual Batch Cycle Mode – Allowing the operator to manually control each part of the drying cycle, i.e. filling, starting fans, drying and emptying with a simple touch of the screen.
Automatic Batch Cycle Mode – This gives the operator the option to run either single, continuous or pre-set number of batches, the pre-set batch mode allows the operator to enter the number of completed batches before the dryer will stop.
QuickStart – The QuickStart system allows the dryer to start the actual drying process before it is fully loaded, this increases efficiency by decreasing drying time.
Top-Up – Wet crops will have considerable shrinkage in the first half hour of drying. The dryer can now be programmed to top up with more grain every 10 minutes for the first 30 minutes of the cycle.
Adjustable Settings – Loading and unloading times can be tailored to suit individual installations to suit farm requirements.
SMS Settings – Mobile contact numbers can be changed on the control panel, allowing flexibility with staffing requirements.