The Grassland Sward Slitter improves aeration of plant roots in the upper soil surface and stimulates grass and clover growth. Aeration of the sward root zone is critical for a healthy ley.
Slitting allows oxygen interchange through the soil surface and also encourages evaporation of moisture in the surface layer of soil so that it dries out more quickly – this will promote earlier growth in the Spring.
Whilst slitting or spiking of grassland is not new, OPICO have taken a fresh look at the design of the Grassland Sward Slitter's blades and incorporated a chamfered trailing edge.
This limits damage to the turf when each knife comes out of the soil, so leaving a better finish.
Blade edge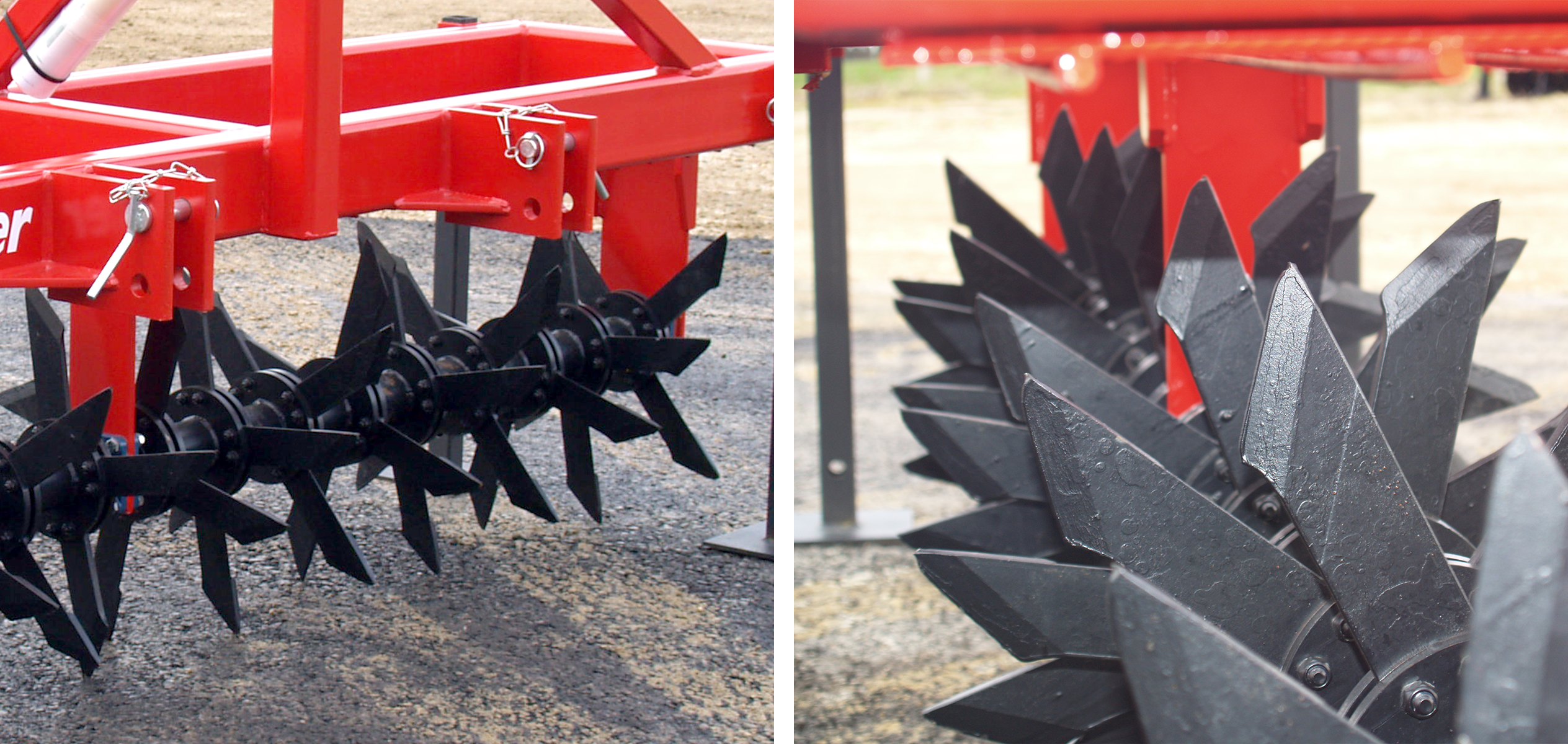 The blades incorporate a chamfered trailing edge. This limits the turf damage when each 210mm blade comes out of the soil, so leaving a clean finish and minimising the disturbance of the grass. Each blade is clamped in from both sides ensuring a secure fixture preventing loss of bolts and blades.
Heavy duty frame
All OPICO Sward Slitters have a heavy duty, robust frame for added durability and longevity. The frame also adds some extra weight that is needed in the dryer months - ensuring the blades penetrate the ground fully, improving drainage and removing surface compaction.
Weight carrying rack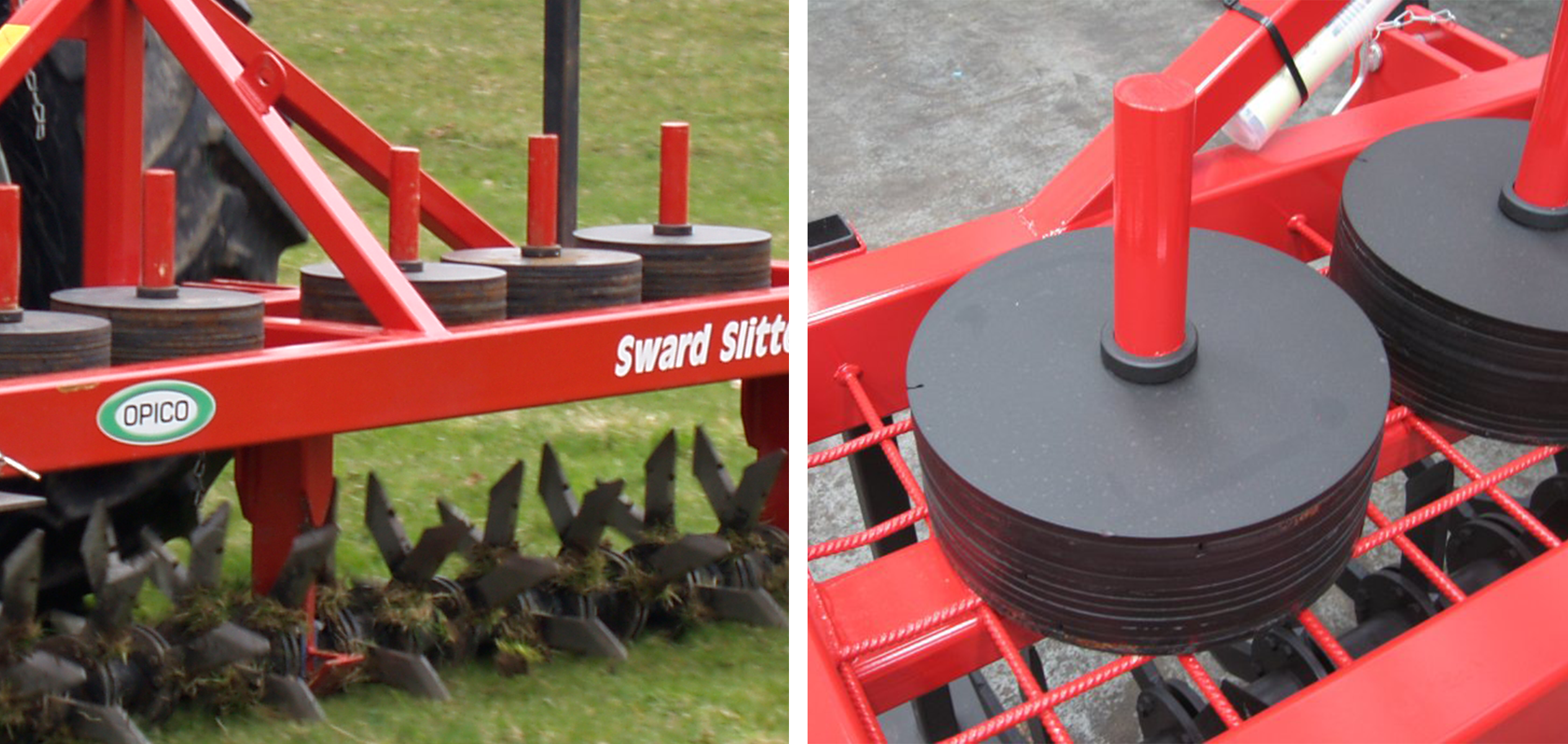 All machines come with a weight rack to enable additional weight to be added. Purpose made steel weight slices are available to purchase or suitable homemade weights can be used.
Protective skid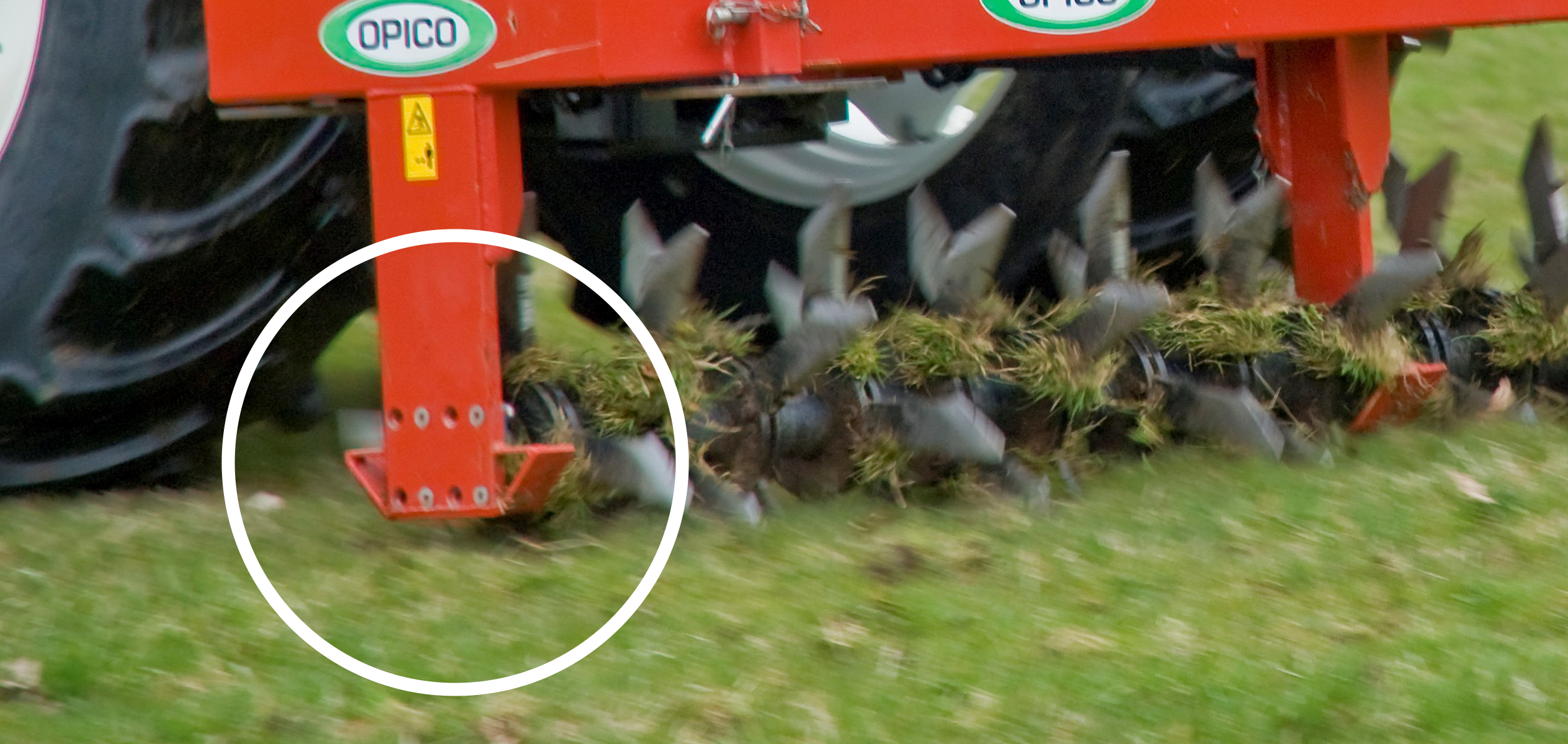 The protective skids under each bearing protect the axle by limiting the working depth of the machine, they also protects the bearings from ingress of soil. The angle of each axle can be altered to 5° to make the blades more aggressive and open a wider slit if required.